An evening at Vesterbrunn
Enjoy our popular tasting menu "an evening at Vesterbrunn"
Or choose something from our a la carte menu, either way you are welcome to the table.
Jönköping's first restaurant where game meat is in focus!
Of course, along with fantastic vegetarian dishes and local delicacies.
Simply the best from forest, fields and lakes nearby.
With lovely views of Lake Munksjön's dark waters and with the silhouette of Jönköping's city lighting, we will provide a complete experience beyond the ordinary with good food and fantastic drinks.
Menu with local artisan food!
We serve food with the best that nature has to offer right now, season controls what we put on the plate.
Compose your meal based on our menu or sit back and let us serve you the kitchen's tasting menu with the best flavors and ingredients for the day, regardless we promise a fantastic evening.
To the food you can choose some of our natural, organic or biodynamic wines or why not a well-composed wine package that enhances the taste experience and highlights the best flavors on the plate.
A warm welcome wishes chef John and staff!
He is our head chef with responsibility for our evening service here at Vesterbrunn. In early spring 2022, we opened up our evening service where game meat is in focus along with excellent vegetarian dishes. John has previously worked at restaurant Jord in Linköping, game restaurant of the year two years in a row, he qualified for chef of the year 2021 and is passionate about cooking.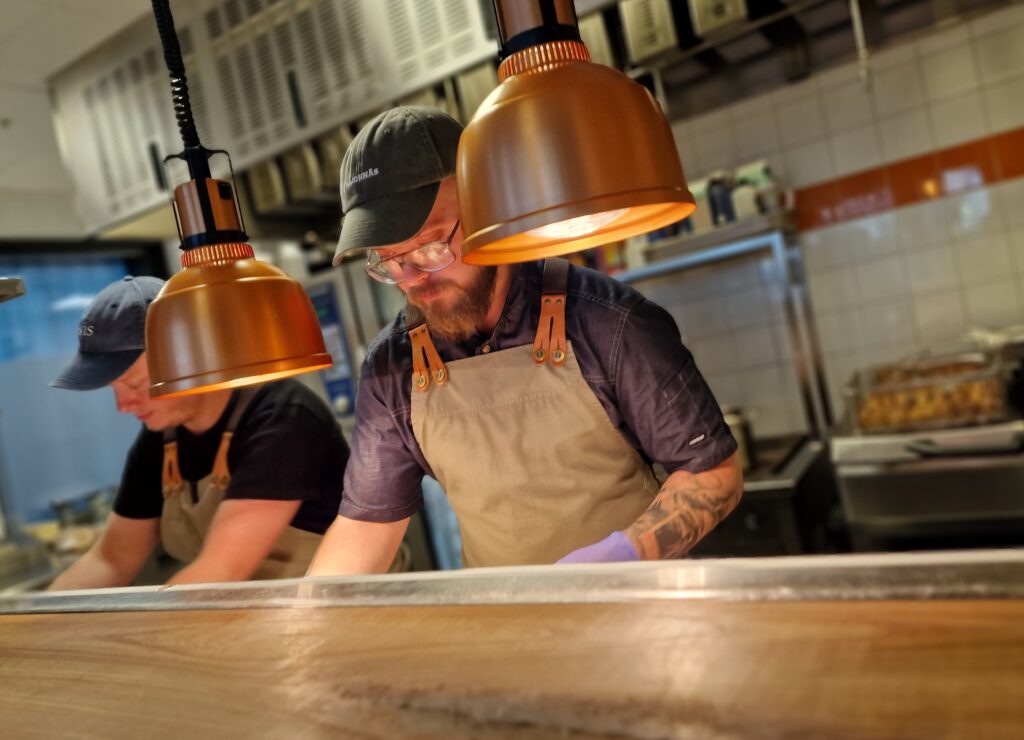 He cooks together with John all the good food we serve in the evenings.
Fredrik has a solid experience from the Swedish restaurant kitchens and especially Östergötland, such as Villa Fridhem, Papa Grappa and others.