Friday cosiness
at Vesterbrunn
Between 17 and 18 30 on Fridays you can book a table for "Swedish Fredagsmys"
with food and mini wine tasting! We serve a selection of snacks and some between large dishes to share.
Together with three selected smaller glasses of wine / person all to give the weekend a good start. Just the right amount of everything!
Price 595 SEK/person (for at least two people)
Menu with local artisan food!
We serve food with the best that nature has to offer right now, season controls what we put on the plate.
Compose your meal based on our menu or sit back and let us serve you the kitchen's tasting menu with the best flavors and ingredients for the day, regardless we promise a fantastic evening.
To the food you can choose some of our natural, organic or biodynamic wines or why not a well-composed wine package that enhances the taste experience and highlights the best flavors on the plate.
A warm welcome wishes chef John and staff!
Emil is one of our sommeliers with responsibility for our drinks and the service here at Vesterbrunn. 
Emil is educated at Grythyttan and especially loves French wines! Has great knowledge when it comes to wine in general and classic wines in particular.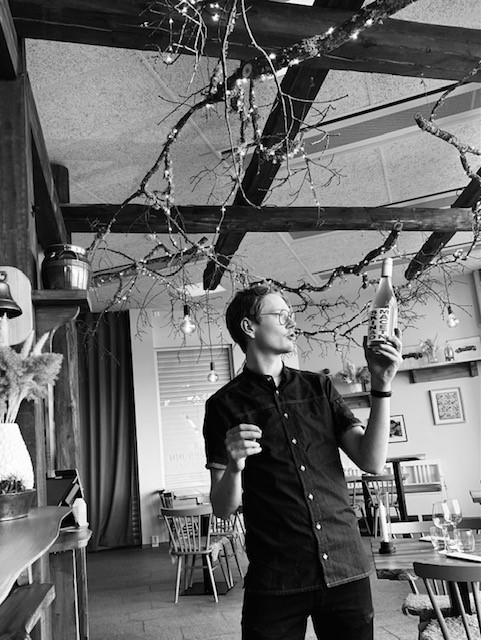 David is also a trained sommelier at Vinkällan in Stockholm and also one of the owners of the restaurant. 
Naturally produced wines are his passion along with locally produced beer!